Das Harlem Cultural Festival fand im selben Sommer wie das berühmte Woodstock-Festival statt und konnte sich mit einer Besucherzahl rühmen, die der des 100 Meilen entfernten Konzerts gleichkam. Über 300.000 Menschen nahmen daran teil, doch die Mainstream-Medien berichteten so gut wie gar nicht darüber. Das 40-stündige, noch nie gesehene Filmmaterial lag in den letzten 50 Jahren im Lager und hielt dieses unglaubliche Ereignis in der Geschichte Amerikas verloren – bis jetzt. Es zeigt viele außergewöhnliche Auftritte von Künstlern wie Stevie Wonder, Sly and The Family Stone, Nina Simone, B.B. King, den Staple Singers, der 5th Dimension, David Ruffin, Mahalia Jackson, Ray Barretto und Gladys Knight and the Pips.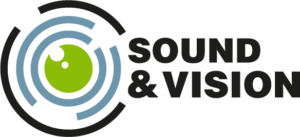 Englische Originalfassung mit Deutschem Untertitel
USA 2021; 120 min.; Director: Questlove;
Cast: Mahalia Jackson, Stevie Wonder, Nina Simone, David Ruffin, The 5th Dimension, u.a.